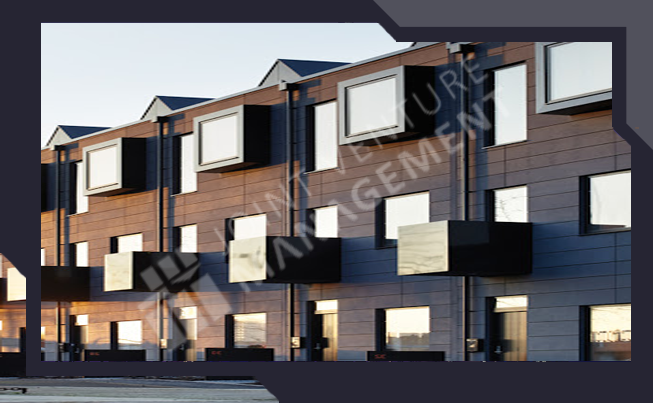 Investment for Social Housing development
JV Management Ltd have been mandated by our investment partners to target property development opportunities that involve Social Housing, Low Cost Housing, Rent to Buy and Housing Association Stock within the UK where the developer remains in place as a JV Partner through to the completion of the project and the running of the assets.

There is an immediate available investment from £1 Million to £100 Million which will be secured against the project with investment allocation within 2-6 weeks after approval, subject to JV Management Ltd trade contract, investment partner JV agreement, legal items, contract and investment approval.

The developer must have experience in managing a site and JCT contracts through to completion.

The site will need to have full planning permission assigned to it at the point of application for investment.

The JV Partner must have a solution for running the portfolio once developed.

The site can be of any size, provided the total purchase and build is over £1 million and under £100 million, in any location within the UK. Our investment partners do not invest in projects outside of the UK at this time

The selected developments will be 100% fully funded, concept to completion projects including all associated costs and expenses as negotiated with JV Management Ltd.

JV Management Ltd are mandated to manage the entire process, so in order to find out if we can help you secure the investment for your project, you will need to complete the short initial application form. This form asks for the most basic of information in order for us to match your project to one of our investment partners criteria.

JV Management Ltd represent the investment partner, their interests and the JV Partner. We are also a party to the JV agreement between the investors and the project management team, we represent the investment partners interests throughout the development and collate the ongoing audit and progress reports for the investment partner.

Apply Now

The Process:
The investment and the project consist of three parties who have specific roles and responsibilities,

Party A (The Investment Party) provides the JV agreement, the investment for the entire development and management fees which are all secured against the ownership of the project.

Party B (You, The Project Manager) manages the planning, the build, the JCT contracts and develops the project through to completion.

Party C (JV Management – The Fund Manager) manages the initial processes and procedures through to investment approval and JV agreement issue subject to Trade Contract and continues to manage the ongoing relationship, audit and reports throughout the project on behalf of the investment partner through to project completion.

Upon completion, all parties benefit from the agreed share options being distributed, as laid out in the JV agreement.

Putting it simply, JV Management and their investment partners bring the capital investment and fund management whilst the development partner brings the project, skills and development experience to complete the project.
Apply Now